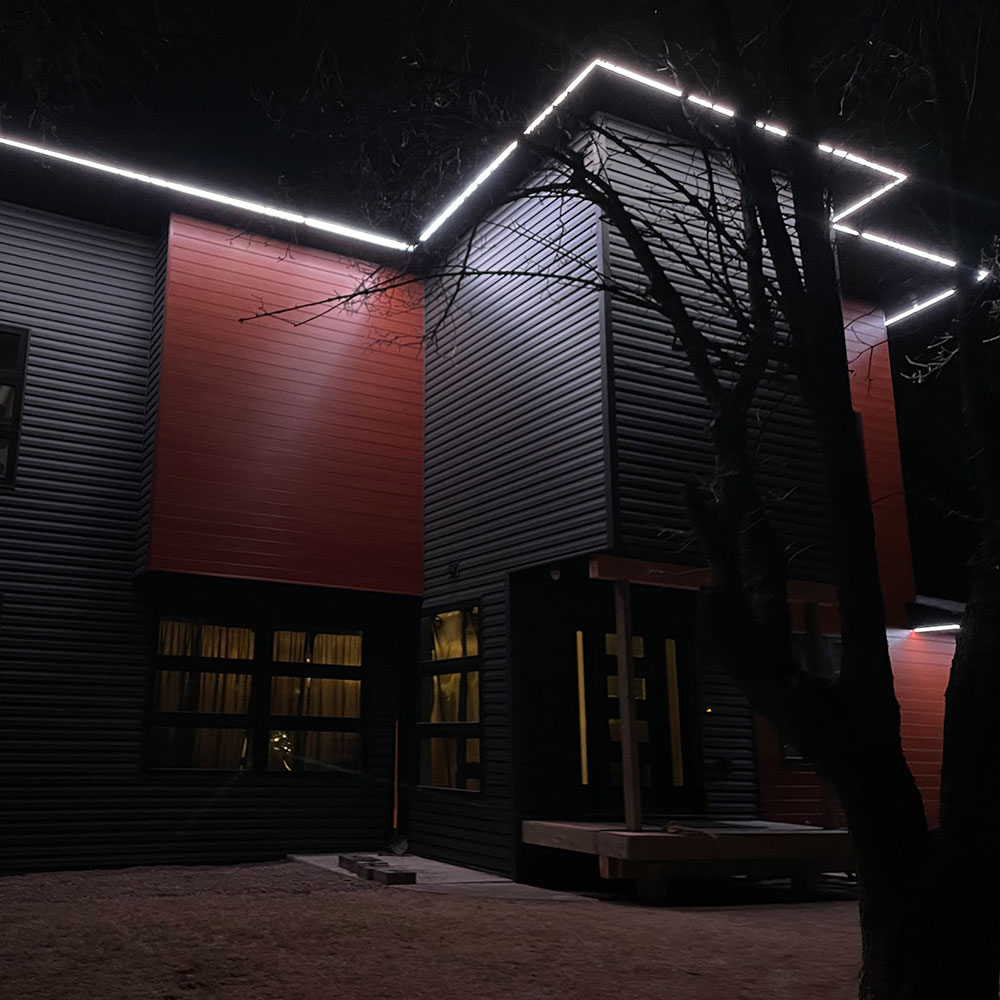 At Jeannot Electrical Ltd., we know that electrical work requires the expertise of certified electricians. That's why we offer electrical repairs, upgrades, and installation services to meet your needs. Whether it is a big project like a major home renovation, a new build, or a smaller project like installing new lighting fixtures, we can do the job efficiently and timely. If it is an electrical emergency, we offer 24/7 service ASAP.  Some of our main services include:
Trenching: If you need to run wire underground to reach another building or structure like a hot tub, Jeannot Electric is your choice! We know all the local codes and how to safely and aesthetically pleasingly set you up with power that is safe and will remain so for years to come. We know the answers to the questions like: "How far can you run the electrical wire?", "How deep and wide the trench must be?", "If burying multiple lines together, how far apart must they be spaced?", "Does it need a conduit?". It is best to have the job done by professional electricians who know the codes. Call us for all your trenching needs.
Electrical Furnace Repair & Servicing: Furnaces are necessary units in Saskatchewan and you don't want to be caught with your furnace not working properly. We specialize in electrical furnace repair and can get you up and running in a jiffy. Loose or corroding wiring and broken relays are among the more common troubles that can cause problems for an electric furnace. The thermostat could lose its connection to the furnace, which can either cause the furnace not to turn on or not to turn off. Whatever the electrical problem, we've got your back. Our knowledgeable and professional electricians know their furnaces and are able to troubleshoot the problem, whatever it is!
New Residential Construction: Proper installation and maintenance is very important in both commercial and residential facilities. Faulty wiring that is not immediately given attention can result in a greater danger such as fire and electrocution. We know how to do the job right so you can rest assured your home and family are safe. Today the typical wiring is NMD cable (nonmetallic) and we use only the highest quality of wiring available. We use Iberville® branded products, one of the best-known names in the Canadian electrical industry, is an integral part of any new construction or renovation project. Call us for all your new residential construction and we will set you upright.
New Panel Installation: If you're replacing a breaker box, you're probably installing new cables and an electrical meter as well. This is all to say that working inside of an electrical panel is dangerous and is best left to a professional and licensed electrician. We install new panels for new construction but sometimes you need an upgrade. Here are some common reasons why you may want to update your electrical panel:
Signs You Need Electrical Updates
Indoor Lights Frequently Dim or Flicker. …
Your Home Relies on Fuses and a Fuse Panel. …
Old or Faulty Wiring. …
Burning or Melting. …
Circuit Breakers Fail or Trip Regularly. …
The Breaker Trips When You Plug in an Appliance. …
A Substantial Remodeling is on the Horizon.
Solar: In 2018 Jeannot Electric expanded into the solar sector of electrical, we are now trained and certified in all solar applications! Big or small we do them all! Contact our professional and certified solar panel installers and get a free estimate. Start saving on your energy bills today!
Hot Tub Wiring and Installation: Nothing is more fun than a hot tub. You want to get it installed right. Electricity and water are not often a good mix so you need professional installers who are specialized in this type of install. That is us at Jeannot Electric Ltd.
Lighting Installation and Design: New lighting can make all the difference in the look and function of your home. Get your lighting installed by the professionals. We know about all the problems that can occur if lights are not installed properly like lights being too bright or too dim, light switches not working properly, circuit overload or sags, and dips in power. Count on the professionals at Jeannot Electric Ltd. to get the job done right and look great.
LED Fixture installation: LED light fixtures are becoming increasingly popular due to their low energy consumption and savings on energy bills. If you decide to go this route then call us and we can install and provide LED lighting for your home. We have Flexfire LED. It is an investment that will save you money in the long run and looks great.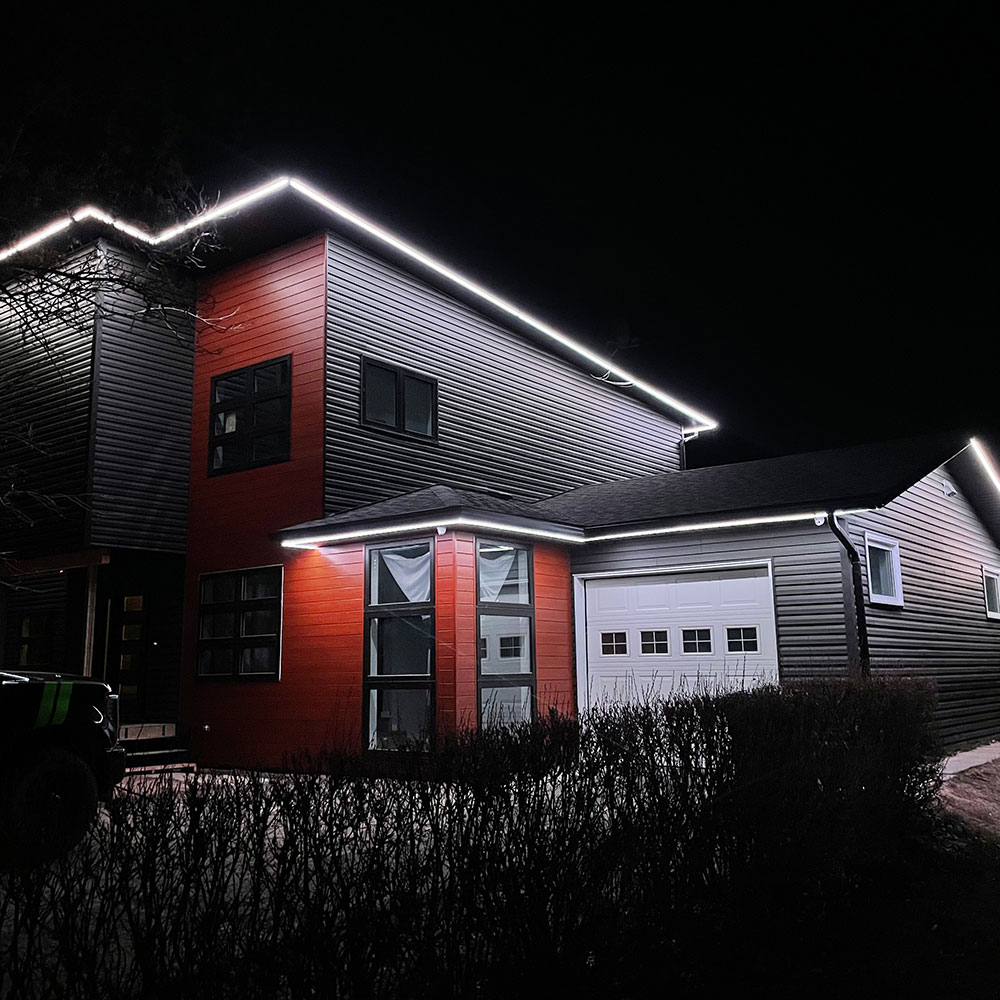 Kyle & his crew were awesome to work with on our house! Their outstanding communication, excellent service and competitive rates made them lovely to work with. We will absolutely use them on our future projects!
Sandra Garrett
Jeannot's came and changed out our extremely old breaker box and did an amazing job! And literally came back within 5 minutes when I found out our one plug in wasn't working outside (breaker was off so an easy fix) highly recommend! Friendly and efficient! On time! And cleans up their mess after which is huge for me!!
Jessie Crowell
Last week, we had Jeannot Electric out to hook up power to our new RTM. The service they provided was excellent, not to mention how they cleaned up the loose wires leading to our panel as well (they suggested it without us even asking). I'd definitely recommend Jeannot Electric to anyone. Prompt, efficient service. Thank you guys!
Tina Rookes
Jeannot Electric did a fabulous job adding in our pot lights and getting all our wiring redone when we redid the front of Witchs Brew. They were so fast at getting all the work done, even though I had dropped the ball a little bit and phoned them last minute. Kyle also rewired our whole back lounge area when we redid it, and we love it! Thanks again Kyle and crew for doing such an excellent job!!
Sandra Garrett
We've hired Jeannot Electric for all of our electrical upgrades! Most recently to help add some much needed curb appeal to our outside light situation! Kyle and his team were fast, efficient and meticulous at getting the job done! Had my house not light up so beautifully, I wouldn't even had known they were there! Clean up was impeccable! Thanks Jeannot Electric!
Randi Thorn