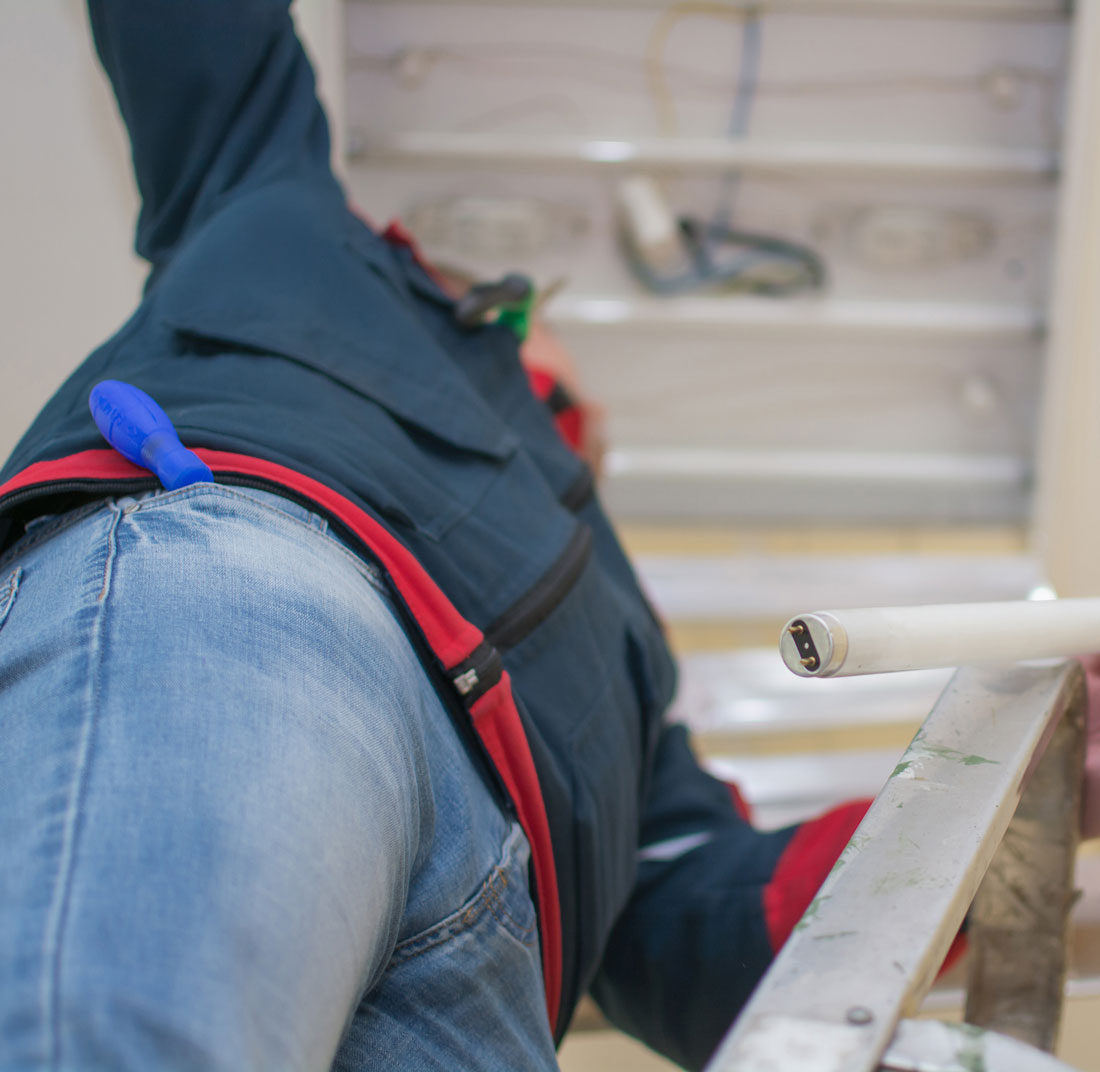 With Jeannot Electrical Ltd., No matter what business you are in, we have the experience, training, and knowledge to complete your electrical project promptly and at a competitive price. Whether it's maintenance, repairs, or new installations we have the personnel and equipment to get the job done right. Learning how to quickly and efficiently troubleshoot then problem solve is half the battle. The other half is knowing which diagnostic tool to use at the right time. We are constantly upgrading our knowledge and stay on top of our game. Our commercial electrical services include:
Trenching and Cabling: Does your business need underground wiring installed? Leave the trenching and cabling to the experts. Cabling is used to refer to electrical or electronic cables, or to the process of putting them in a place. We only use state-of-the-art equipment to dig our trenches. We know the codes. Novices have questions like can you have more than one utility in the same trench and how far apart they must be, how deep to dig the trench, and what type of wiring and conduit to use. We are expert journeyman electricians and know how to do the job right and have the final result aesthetically pleasing and safe.
Lighting Installation and Design: Superior lighting can make the room. We at Jeannot Electric Ltd. are knowledgeable with commercial lighting installation and design. Get the job done right and quickly and efficiently. Call us and we can give you a free quote on lighting installation
LED Fixture Installation: LEDs consume far less electricity than incandescent bulbs, and they are also safer because they are cooler reducing the risk of combustion. It makes sense for your business to install LED lighting fixtures as an investment and they look amazing as well. Our journeymen electricians can install them to suit your specifications. We have Flexfire LED. Call us today for your lighting needs.
Electrical Furnace Repair & Servicing: Your business needs a reliable source of heat, especially in the winter. You do not want burst pipes or downtime for your business if there is no heat. We can get you up and running in no time with our professional qualified staff that specialize in electrical heating repairs and servicing. We offer 24/7 emergency services.
New Commercial Construction: Jeannot Electrical Ltd. is knowledgeable in the requirements to get a building up and running with electrical services to code and efficiently. There is a lot of design and planning that goes into the electrical work of a new construction and we have the expertise to do it right. We have done the electrical on countless new facilities in and around the Moosomin area and are proud of our work. It is all backed by warranty and our personal guarantee. We use Iberville® branded products, one of the best-known names in the Canadian electrical industry, are an integral part of any new construction or renovation project.
New Panel Installation: Either for new construction or an upgrade, we can install a new panel that suits your building's electrical needs. We use the highest quality of breakers Cutler Hammer.
Solar: Adding solar panels makes sense for a business. It can cut your power bill and creates a positive image for your business as fulfilling green initiatives. We are experts and certified in their installation. Give us a call if you would like a free consultation.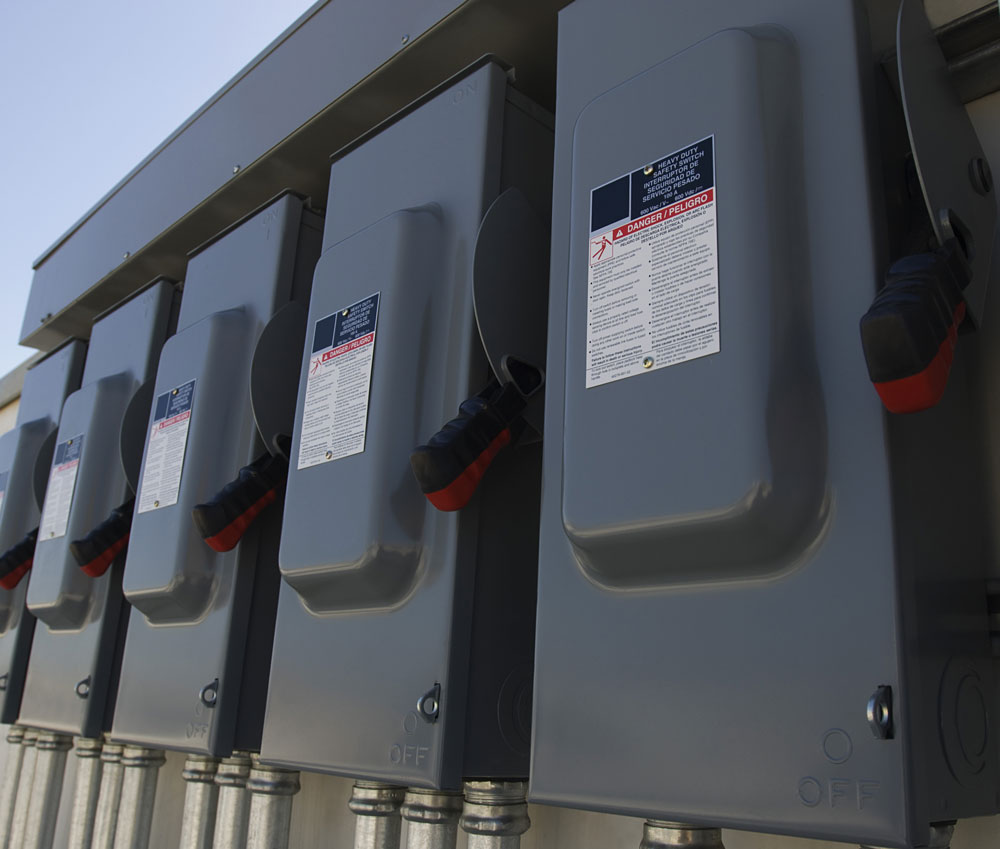 Kyle & his crew were awesome to work with on our house! Their outstanding communication, excellent service and competitive rates made them lovely to work with. We will absolutely use them on our future projects!
Sandra Garrett
Jeannot's came and changed out our extremely old breaker box and did an amazing job! And literally came back within 5 minutes when I found out our one plug in wasn't working outside (breaker was off so an easy fix) highly recommend! Friendly and efficient! On time! And cleans up their mess after which is huge for me!!
Jessie Crowell
Last week, we had Jeannot Electric out to hook up power to our new RTM. The service they provided was excellent, not to mention how they cleaned up the loose wires leading to our panel as well (they suggested it without us even asking). I'd definitely recommend Jeannot Electric to anyone. Prompt, efficient service. Thank you guys!
Tina Rookes
Jeannot Electric did a fabulous job adding in our pot lights and getting all our wiring redone when we redid the front of Witchs Brew. They were so fast at getting all the work done, even though I had dropped the ball a little bit and phoned them last minute. Kyle also rewired our whole back lounge area when we redid it, and we love it! Thanks again Kyle and crew for doing such an excellent job!!
Sandra Garrett
We've hired Jeannot Electric for all of our electrical upgrades! Most recently to help add some much needed curb appeal to our outside light situation! Kyle and his team were fast, efficient and meticulous at getting the job done! Had my house not light up so beautifully, I wouldn't even had known they were there! Clean up was impeccable! Thanks Jeannot Electric!
Randi Thorn